Delivery by 12pm today available. Order within

44 minutes

details
Favorites in Valentine's Day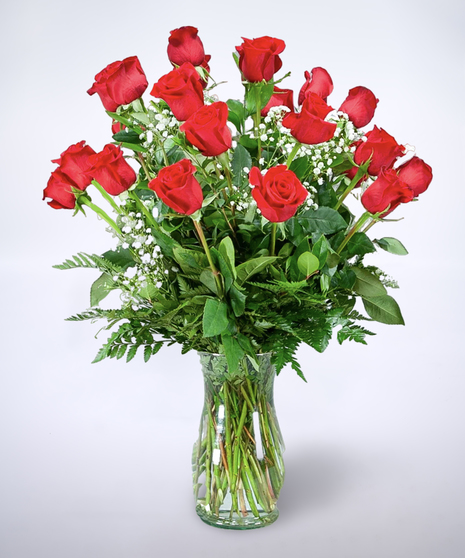 About

Valentine's Day
Sending flowers for Valentine's Day is a classic and romantic gesture that can express love and affection in a beautiful and meaningful way.
A bouquet of roses, the traditional flower of Valentine's Day, can convey deep feelings of love and admiration, while other blooms such as lilies, tulips, or orchids can add a unique and personal touch. The color of the flowers can also convey a message, with red roses symbolizing love and passion, pink roses representing gratitude and appreciation, and white roses symbolizing purity and innocence.
Connect with your trusted Worcester florist, Perro's Flowers. We are here for you.
Frequently Asked Questions
Why is Perro's Flowers the best choice for local Valentine's Day flowers in Sarasota?

Perro's Flowers is proud to have been your local Sarasota florist for years! We source our flowers from the highest quality origins available, and surround ourselves with a team of experts and artists that will be sure to amaze and delight, today and every day.
When is Valentine's Day?

Valentine's Day is Tuesday, February 14th, 2023.
Where does Perro's Flowers offer Valentine's Day flower delivery?

We are proud to offer Valentine's Day flower delivery to the entire Sarasota metro area at your convenience.
Does Perro's Flowers offer same-day delivery?

Perro's Flowers offers same-day flower delivery and gift delivery each and every day that we are open and have the capacity to do so. We reach capacity on busy holidays like Valentine's Day. Ordering early is highly recommended!
What kinds of gifts does Perro's Flowers offer for Valentine's Day?

We carry a lovely selection of gifts that can be either sent on their own or alongside an arrangement or live plant for Valentine's Day. And be sure to add on a plush animal, box of chocolates, or Valentine's Day balloon at checkout!
A Word from Our Customers